The following is an incomplete list of community events (last updated Jan 2020).
Immunize BC – Get your flu shot!
The influenza vaccine is now available!. For your best protection, get immunized as soon as possible.  Find out where you can get yours at: 
https://immunizebc.ca/clinics/flu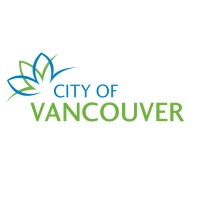 City of Vancouver Recreation Programming
Activities for all age groups are available at your local community centre. Whether you are looking for opportunities for leadership, making new friends, learning how to paint or to unleash your hidden talents, there are hundreds of pathways waiting for you!  Registration dates vary, so enroll early.
For more info: 
https://ca.apm.activecommunities.com/vancouver/Activity_Search
Downtown Eastside Neighbourhood House Family Drop-in
Tuesday and Thursday 3:30 pm – 6:30 pm
573 E Hastings St, Vancouver    (604) 215-2030
This Families, Farming and Food (FDI) program works to mitigate the effects of material poverty now by providing access to healthy food, but also in the long term as participants acquire the skills and knowledge of healthy food preparation.

Healthy Living Support Group for Immigrant Women
Want to practice your English, make friends and learn more about Canada? Come to the ongoing Health and Wellness Group for Immigrant Women!
To register please contact Sherifa Azzab: 604-879-8208 ext 203, or email at sazzab@mpnh.org or wtam@mpnh.org
Arabic group: 12:30 pm – 2:30 pm on the 1st & 3rd Wednesday of every month at Mount Pleasant Neighbourhood House (800 East Broadway), and, 2nd & 4th Wednesday of every month at the Immigrant Services Society of BC Welcome Centre (2610 Victoria Drive).
Mandarin group: 10:30 am – 12:30 pm on the first Saturday of every month at MPNH. Childcare is available. Registration is required so be sure to call 604-879-8208!
For upcoming programming information, visit their events calendar here.

Complimentary Haircuts for Seniors
By Appointment every Tuesday
411 Seniors Centre (704-333 Terminal Ave)
Registration is required so call 604-684-8171 in advance!