Strong communities are built on collaboration, and I look forward to hearing your ideas, concerns, and visions for our neighbourhoods.
Every month, my office releases an e-newsletter with events in the riding, government highlights, and more! You can sign up for our mailing list on your right and take a look at past releases here.
As well, please click to see videos of me in the media and videos of me speaking in the Legislature.
Lastly, please follow me on Facebook and Twitter! My pages on both platforms get updated frequently. Following me on social media is the best way to stay in touch with what I am up to in BC as Minister of AEST and in Vancouver-Mount Pleasant as your proud MLA!
Here are two recent videos of me:
July 18, 2019
Two Years of Lifting People Up!
My work as Minister of Advanced Education, Skills and Training
February 19, 2020
Me speaking to Budget 2020 in the Legislature
(click here for more)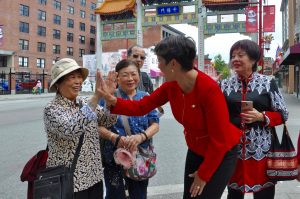 Vancouver-Mount Pleasant is a huge constituency encompassing the neighbourhoods of Mount Pleasant, Strathcona, Grandview-Woodlands, Railtown, and the Downtown East Side.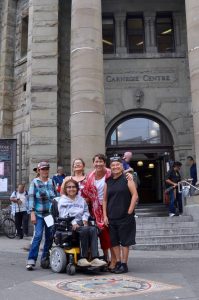 We have one of the most culturally diverse, resilient and dynamic communities in our province.
Vancouver-Mount Pleasant is home to artists, small businesses, students and seniors, and has a long history advocating for human rights and social justice.